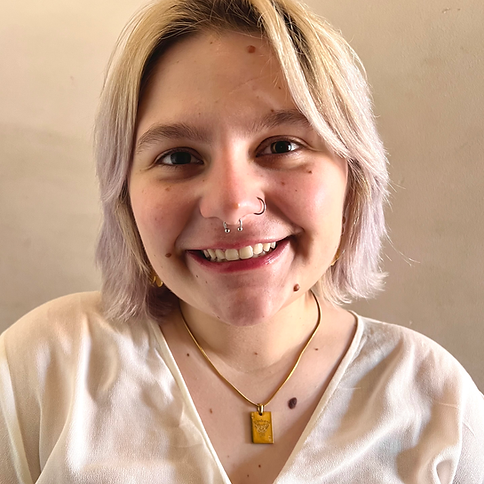 Tianna Lavalle is a Communications Specialist with Chatfield Global LLC. Tianna's broad exposure to marketing and communications tactics and her creative eye for design makes her an important asset to the Chatfield team and the clients she serves.
Tianna leverages her enthusiastic, human-focused perspective, to serve not only Chatfield clients but also Starbucks customers, where she works as a Barista – having the opportunity every shift to make someone's day terrific. In addition, Tianna is influencing young women to thrive in her role as an ice hockey coach at the Glenview Stars Hockey Association.
Tianna utilizes her strong customer service experience to bring her educational experiences and positive mindset to work every day. Tianna has a problem-solving and quick-learning mindset that allows her to adapt to new situations and challenges. She has a passion for creative projects, which brings unique resourcefulness to the Chatfield team. With the essential tools for building client relationships and delivering on a variety of communications and marketing-related tasks, we are thrilled to have Tianna a part of the Chatfield Global LLC team.
Tianna graduated from Adrian College with a Bachelor of Arts in Psychology and a Minor in Communications and has obtained a Certificate in Graphic Design. Outside of work, her hobbies include attending concerts, building Legos, reading comic books, and diving deep into television and film.