TMA Wage Study
The Technology & Manufacturing Association is partnered with Chatfield Global to launch a 2022 Wage Study, especially for TMA manufacturer members as another value-added benefit of membership.
Companies and workers have seen significant swings in pay and worker availability over the past couple of years. With the ongoing uncertainty of when pay practices will stabilize, wage studies and surveys are imperative to stay on top of changes and offer market competitive pay.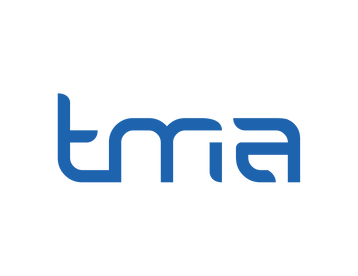 Thank you for your interest in the TMA Wage Study.
This confidential survey and the aggregate report are available only to TMA manufacturer members that contribute to the body knowledge. TMA member manufacturers that want to receive the final report this fall must contribute now by completing the survey questionnaire in its entirety.
The survey questionnaire collects data as of July 1, 2022 and covers more than 60 job titles in the plant, on the shop floor, and in the front office as well as for roles from entry-level to front-line management. The survey questionnaire also collects some top-level information about employee benefits, including medical insurance, retirement plans, paid personal time off, and paid holidays.
This study will be valuable for creating competitive job offers, adjusting wages or current compensation structures, and keeping up with the local job environment. Please continue to the instructions below to participate in the study.
I Will Complete the Survey Myself:
Step 1
Download the attached TMA Wage Study Excel document.
Step 2
The first tab, titled "Instructions," provides directions on how to complete the survey. There are 2 tabs to complete: Company Information and Wage Information.
I Would Like Chatfield Global to help submit our data (for a $350 flat fee):
Step 1
Download the attached TMA Wage Study Excel document. Complete only the "Company Information" tab.
Step 2
Provide up to three (3) source documents, which collectively provide all required survey data.
Step 4
Receive and pay your flat fee invoice, within 15 days of receipt.
Questions and More Information
THE PARTICIPATION DEADLINE IS SEPTEMBER 9
Data collection is already underway, and TMA member manufacturers will have until September 9, 2022, to submit their data. START NOW
REPORT AVAILABLE IN NOVEMBER
Provided that enough TMA manufacturer members submit data for sufficient sample sizes, the final, aggregate report will be released in early-to-mid November 2022 – just in time for when companies are making critical decisions about budgets, employee wages, and benefits for next year. TMA staff will notify participating manufacturer members by e-mail when the final report is available.
WHAT IS THE COST?
This survey and report are included as a benefit of TMA membership. Quite simply, if you give, you will receive. There will only be payment necessary if you have Chatfield Global fill out the employee information for you.
I'M TOO BUSY; I DON'T HAVE TIME!
We can help! Chatfield Global is ready to help with the heavy lifting because the more companies that participate, the more valuable the survey findings will be. Therefore, a TMA member manufacturer may choose to provide up to three (3) source documents that collectively provide all the data required to complete the survey questionnaire on behalf of the company. The flat fee for this optional service is $350 billable by and payable to Chatfield Global.
WHO SEES MY COMPANY'S DATA?
No individual company or employee data will be released. Survey findings will be reported in aggregate only to ensure confidentiality. All respondent data is maintained strictly confidential by Chatfield Global, an independent and third-party management consulting firm with which TMA has partnered for many years to provide members with tailored solutions for human resources support, workforce development, employee training, and talent development initiatives.
WHY NOW? THREE REASONS:
Q3 is when many manufacturers begin to plan for critical decisions, they typically make in Q4, not the least of which are employee wages and benefits for the following year.
Especially over the past two years, employers and employees alike have witnessed significant swings in pay and availability of jobs. Given the ongoing uncertainty about when inflationary pressures will abate or subside, let alone stabilize, this wage survey and report will be imperative for helping TMA manufacturer members stay on top of changes in the local job market – adjusting wages or current compensation structures and creating truly competitive job offers.

"So, what do you hear about what others are paying their people," is one of the most frequently asked questions members have for TMA staff.
Any Questions? Please contact WageStudy@Chatfield.Global for help.